How to Make Baby Bed Walls by Yourself
Special soft baby bed walls are made to keep the baby safe from injuries and keep them warm. Such walls are incredibly easy to make yourself.
5-Minute Crafts is going to help you with this task and tell you exactly how to make such pillows for a baby bed.
For a regular-sized bed (120 cm х 60 cm), you need 8 or 12 walls. 8 is good if you want to close only 3 sides of the bed, and 12 is good for all 4 sides.
What you need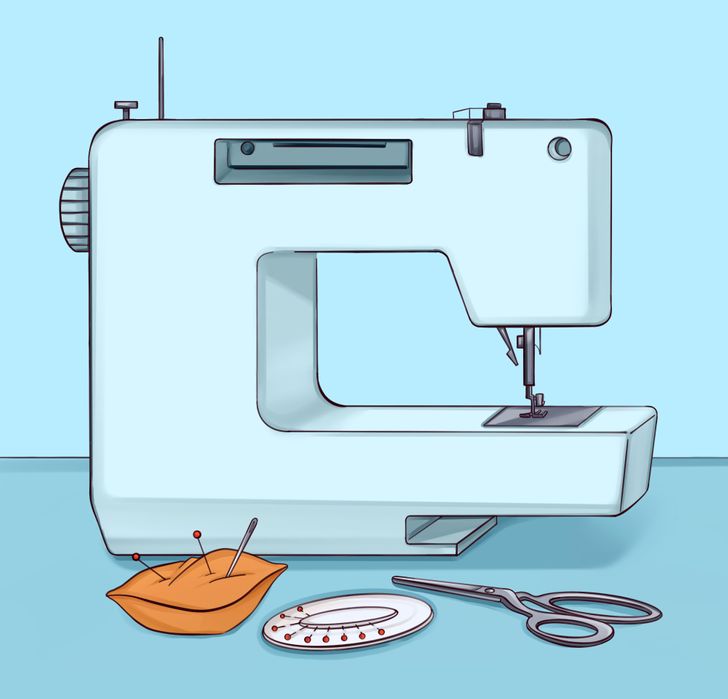 Inventory:
Scissors
A sewing machine
A needle for sewing
Pins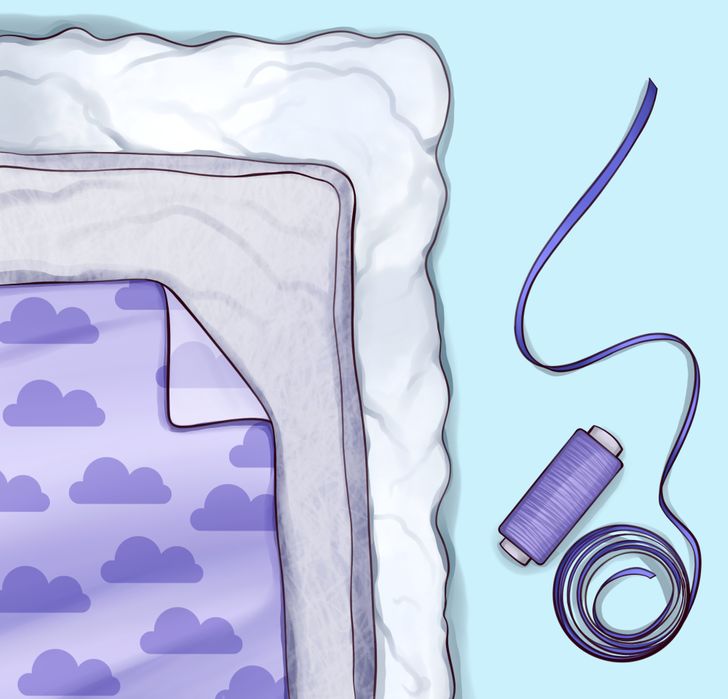 Materials (for 12 pillows):
2.3 meters to 2.5 meters of fabric (150 cm to 160 cm in width)
2.3 meters to 2.5 meters of polyester
800 grams to 1,200 grams of hollow fiber (depending on how tight you want the pillows to be)
12 meters of satin ribbon (or more if you want)
Thread of the same color as the fabric
What to do
1. Iron the fabric thoroughly to make sure there are no wrinkles.
2. Place the fabric in front of you on a flat surface and cut out 2 squares, 37 cm х 37 cm.
3. Cut out 2 polyester squares, 38 cm х 38 cm.
Important: Make sure the polyester squares are just a bit bigger than the fabric ones. This is so the polyester spreads more evenly around the pillow.
4. Place the fabric squares onto each other and add both polyester squares under them.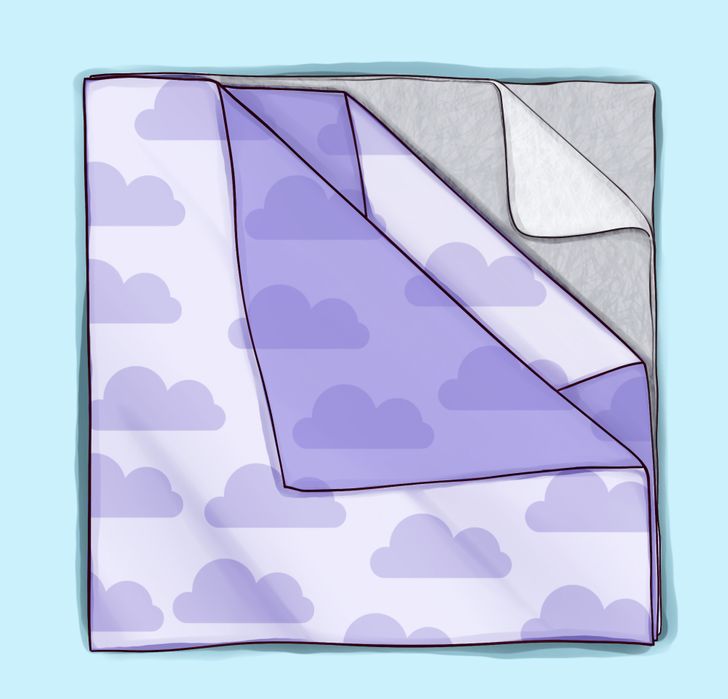 5. Cut 2 pieces of ribbon at 25 cm in length. Fold the upper side of the fabric and use the pins to add them to the front.
Important: Make sure the ribbons are symmetric. The outside edge of the ribbon has to be a bit beyond the edge of the fabric.
6. Fold the upper part back and use the pins to hold the entire thing.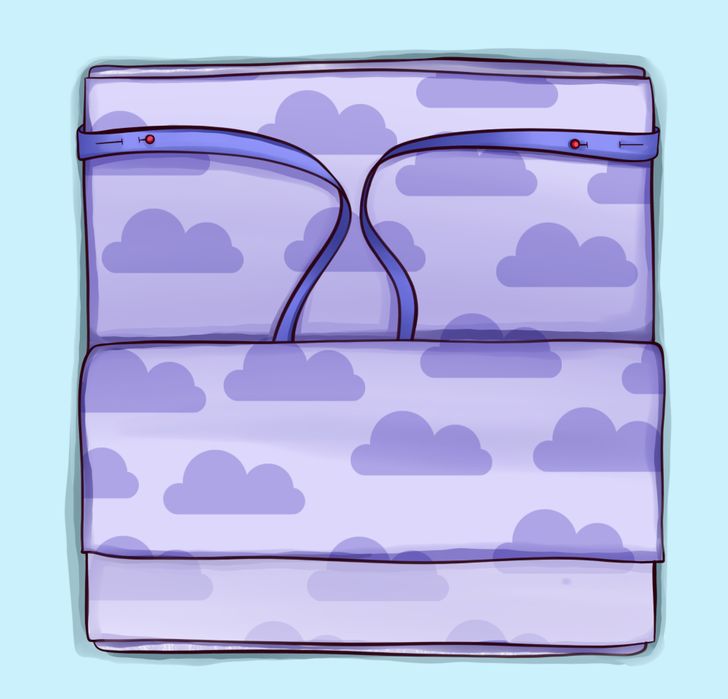 7. Cut off 2 more 25-cm pieces of the ribbon and repeat the previous steps with the lower edge of the pillow.
8. Use the pins on the edges of the pillow.
9. 1 cm away from the edge of the pillow, use the sewing machine along the perimeter of the pillow. Leave 10 cm to 15 cm unsewn.
Life hack: Start sewing from the middle of one of the edges. This way, the pillow will be easier to open up in the future.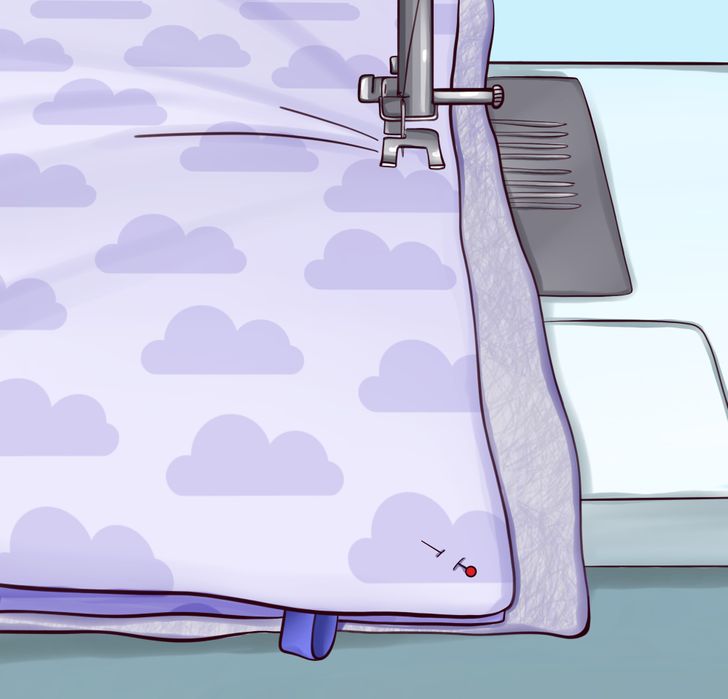 10. Remove the pins and turn the pillow inside out.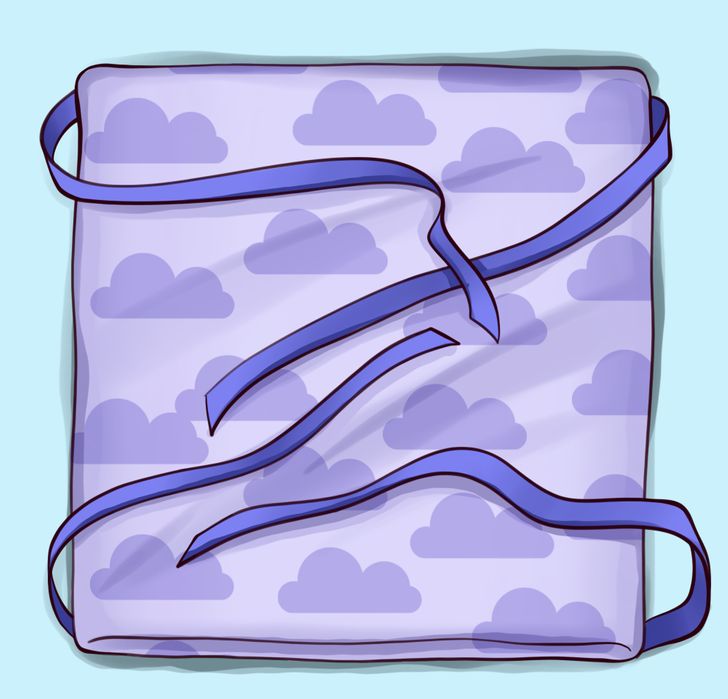 11. Put hollow fiber into the pillow through the hole you left unsewn.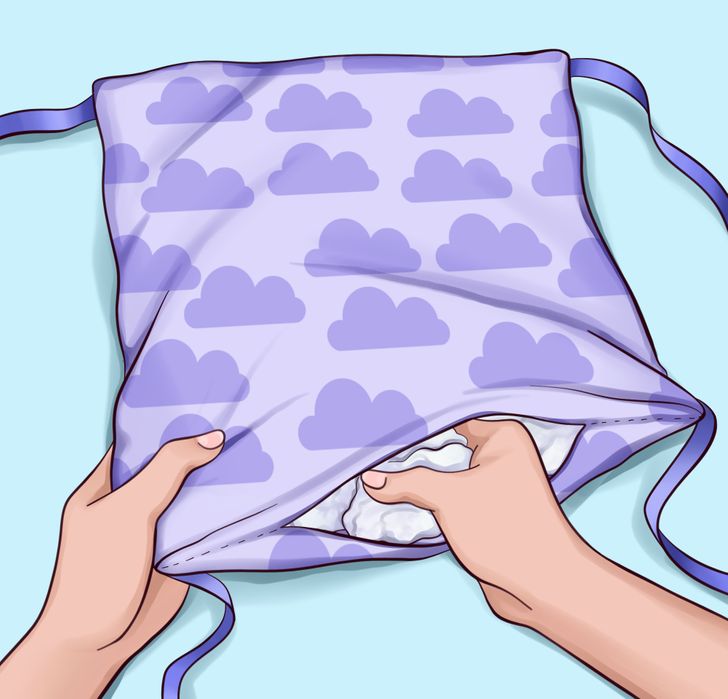 12. Folding the edges of the fabric inside, sew the hole.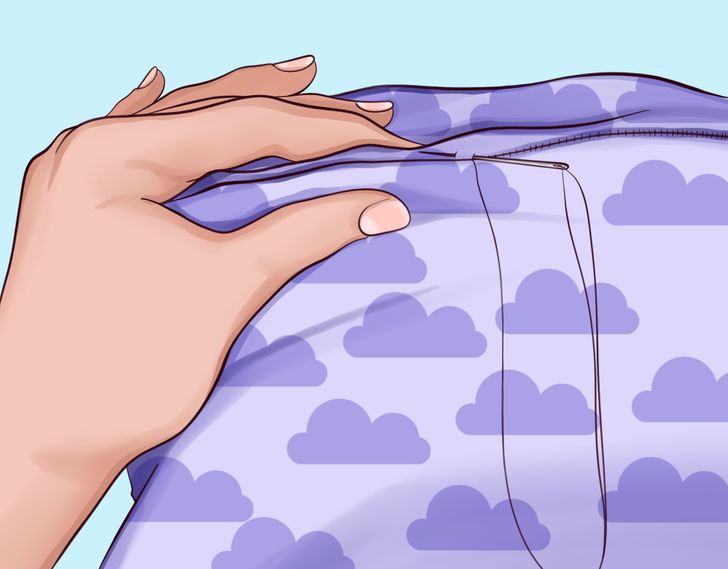 13. Repeat the previous steps to make all of the other pillows.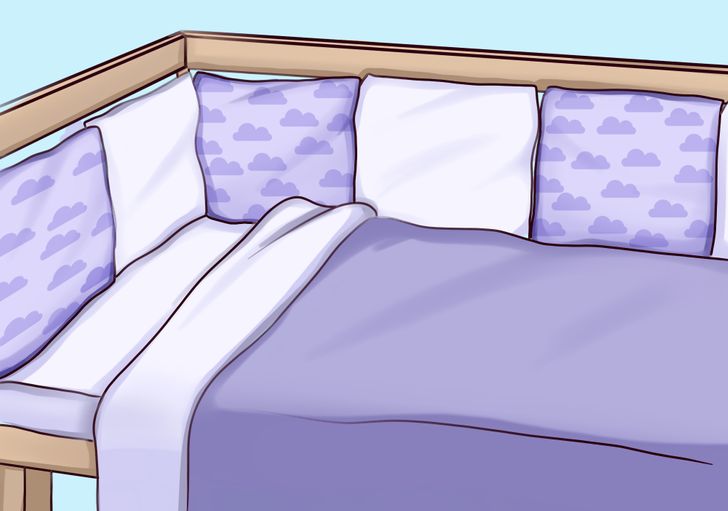 An option: When you learn how to make simple pillows, you can start making more and more complex ones. Try combining different kinds of fabrics on the same pillows, add some decorations, or even add an animal picture.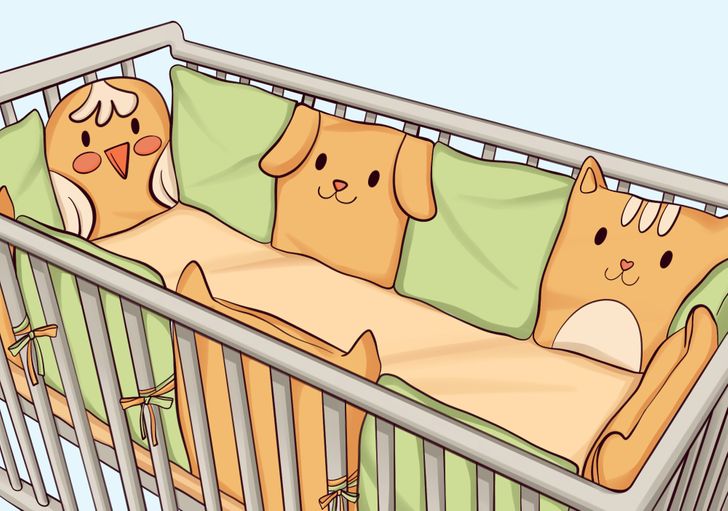 Check out more amazing ideas for crafty parents