How to Restore a Piece of Furniture Damaged by Cat Scratches
If you have a cat at home, at some point you will have to deal with them scratching on your furniture, doors, and even walls. This destructive behavior occurs when felines want to sharpen their claws, mark their territory, or sometimes out of sheer boredom.
5-Minute Crafts wants to show you some helpful tips for repairing your furniture, and a bonus step-by-step on how to fix scratched walls.
On leather furniture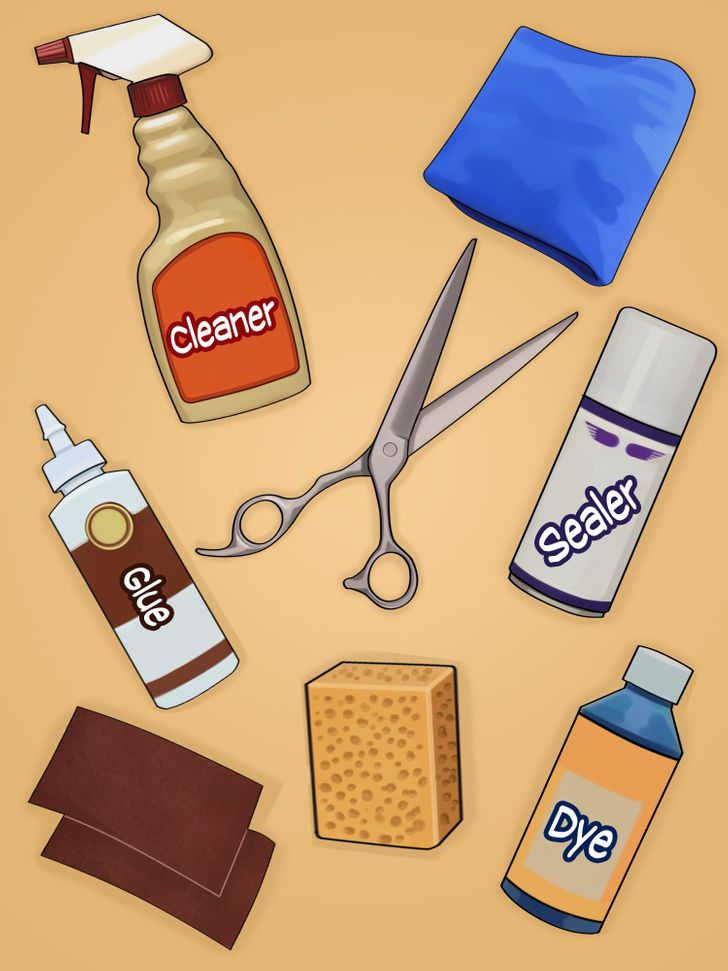 What you'll need:
Leather cleaner

Microfiber cloth

Scissors

Sponge

Sandpaper

Leather glue

Leather dye (same color as your furniture)

Leather sealant spray
Instructions:
Prepare the damaged area by cleaning accumulated dirt or grime with a cleaning product designed to treat leather furniture.

Trim loose fibers with a pair of scissors.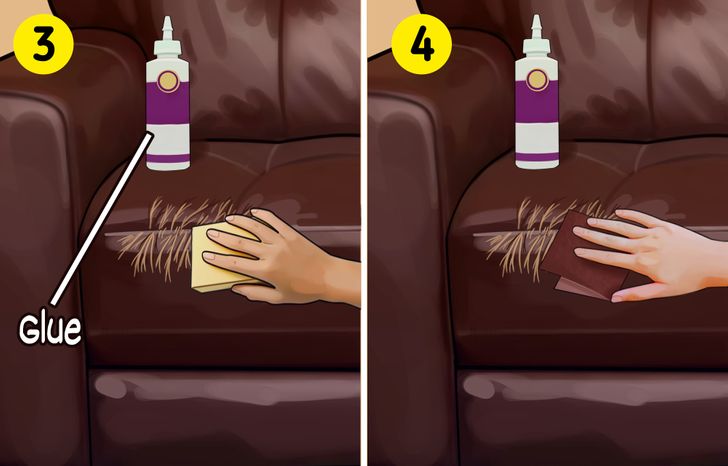 3. Put a small amount of glue on the sponge and apply it to the leather to fill the cracks and holes that your cat may have made. Allow the glue to dry properly. You might have to repeat up to 10 times with a drying period in between each time you add another layer of glue.
4. Use fine sandpaper to obtain a smooth, even surface.
5. Once you're done filling the scratches with glue, place a small amount of colorant on a clean sponge and apply a thin layer. Then wait for it to dry properly.
6. Apply leather spray lacquer to seal the color and prevent fading or discoloration. Repeat 3 or 4 times to get a good finish and protect your furniture from wear and tear.
On wooden furniture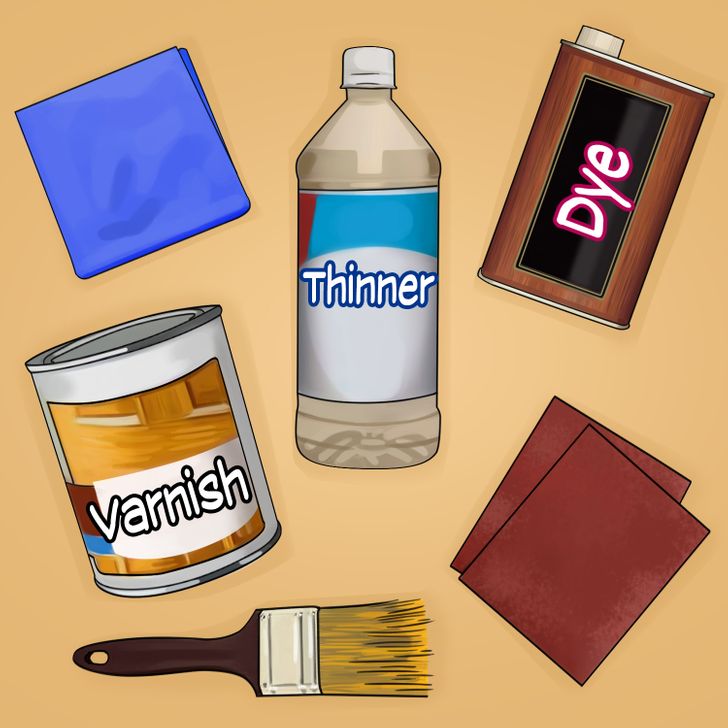 What you'll need:
Sandpaper

Cloth rag

Thinner

Brush

Wood stain

Clear wood stain or finish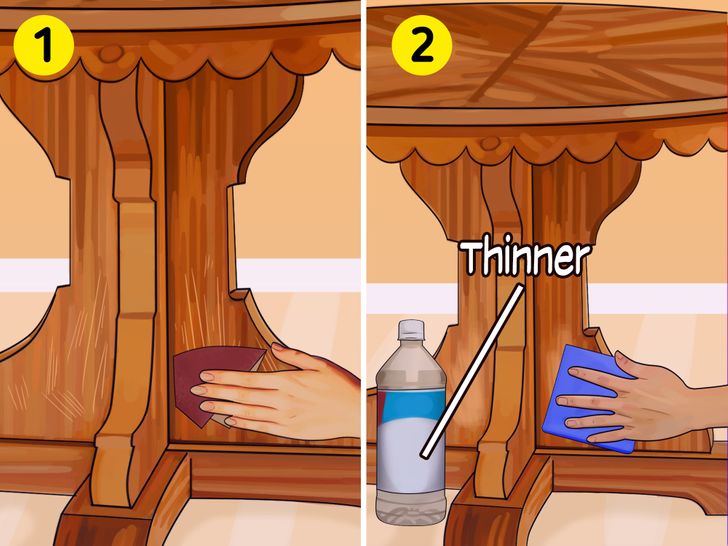 Instructions:
Sand the damaged wooden area, either on the doors or the furniture itself, and remove the dust. It's important to make sure it's very clean after that.
Now wipe with a cloth dampened with paint thinner.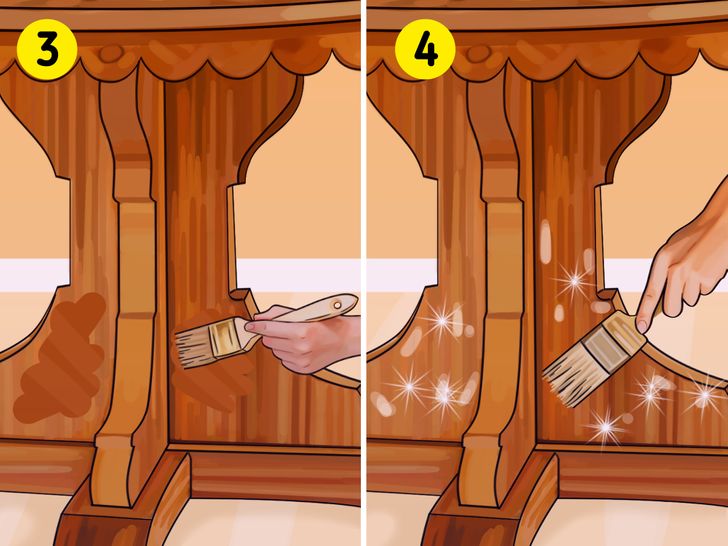 3. Put a small amount of dye on a brush and paint the damaged area.
4. Apply a clear varnish or finish to brighten the wood and hide the repair.
On fabric furniture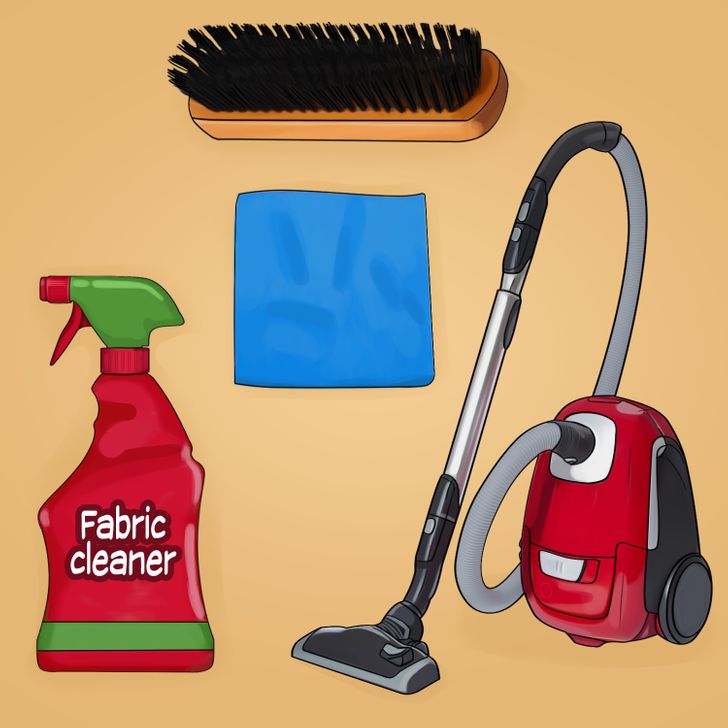 What you'll need:
Stiff clothing brush

Vacuum cleaner

Fabric cleaner

Microfiber cloth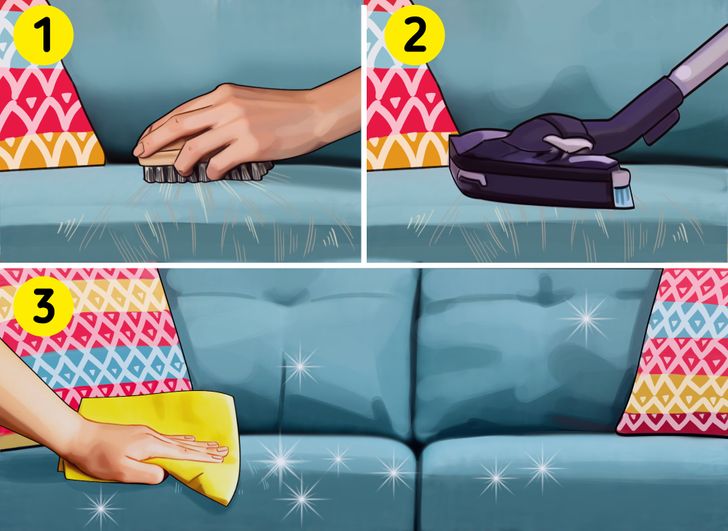 Instructions:
To start, you have to smooth the damaged area with a stiff fabric brush. Brush it with short back and forth movements to prepare the area that will be repaired.

Use a vacuum cleaner on the scratched surface and rub it in small circles to remove the lint, dust, and cat odor. This can also restore textile fibers to their original softness.

Dampen a microfiber cloth with an upholstery cleaner and rub the scratches in circular motions to remove odors, marks, and stains.
Bonus: Repairing damaged walls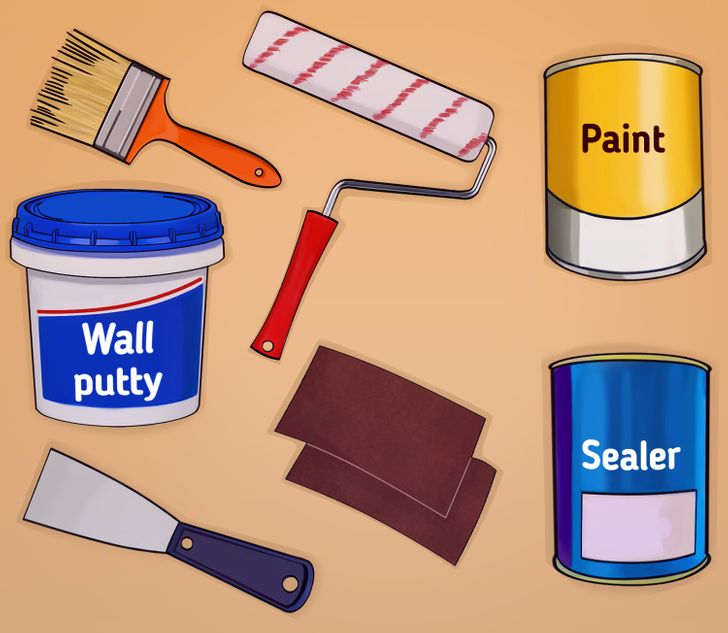 What you'll need:
Coarse sandpaper

Spatula

Wall putty

Brush

Wall primer or sealer

Paint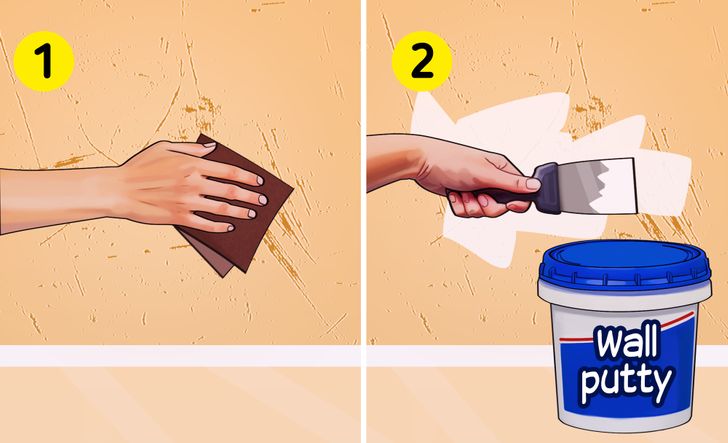 Instructions:
Scrape the area of the wall that has cat scratches.
Fill the cracks or holes in the wall with the putty paste using a putty knife to make the surface smooth and level. Let it dry.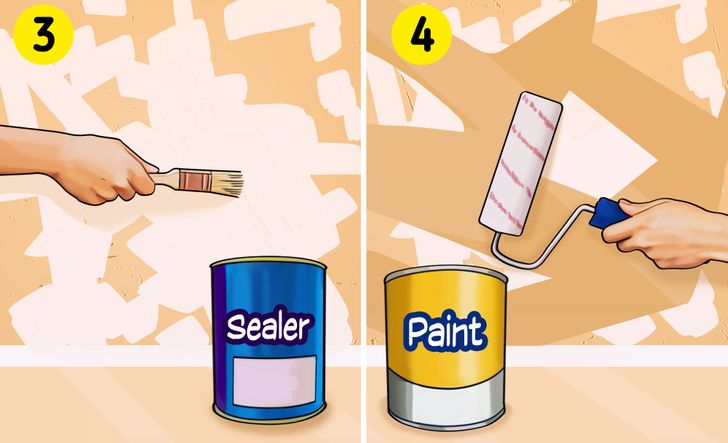 3. Use the sealer or primer to prepare the wall before applying the paint.
4. Paint the damaged area in the same shade as the rest of the wall.