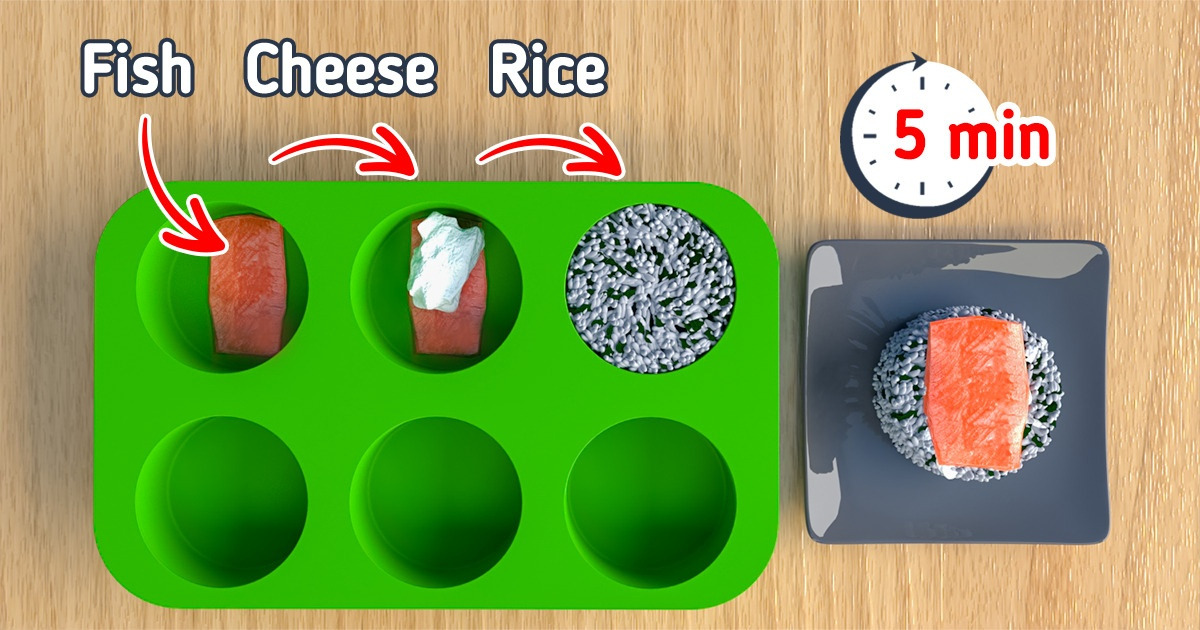 How to Make Lazy Sushi
A lot of people love Japanese cuisine. But sometimes we want to try something like sushi not only at a restaurant but also at home. However, in order to make traditional sushi and rolls, you need time and skill.
5-Minute Crafts offers you a recipe for lazy sushi you can make in 5 minutes, not including the time you need to boil the rice. The meal is as tasty as classic sushi wrapped in nori. You can experiment with the filling.
Ingredients
Sushi rice
200 grams of lightly salted salmon
2 nori wraps
Cream cheese
2 tbsp of rice vinegar
Soy sauce
How to make it
Boil the rice following the instructions on the pack. You should have around 300 grams of boiled rice. Add rice vinegar to the boiled rice. Stir.
Fanfold the nori wraps, cut them into the rice, and stir the mix.
Take a silicone baking mold. You can also use an ice tray. Put a thin slice of fish on the bottom.
Add 1 tsp of cream cheese to each section. If you want, you can add cucumber slices or avocado.
Put the rice on top. The rice is sticky, so there's no need to put the molds into the freezer. Get the sushi out of the mold carefully.
Serve lazy sushi with soy sauce, marinated ginger, and wasabi.

Bon appétit!