5 Interior Design Tips that Can Take Your Room to the Next Level
Having a big bedroom can be a wish for some and it's not something people will complain about, but a large bedroom can pose some equally large challenges when decorating to avoid having it feel too empty or unorganized.

5-Minute Crafts will give you some helpful tips for how to deal with this.
1. Create zones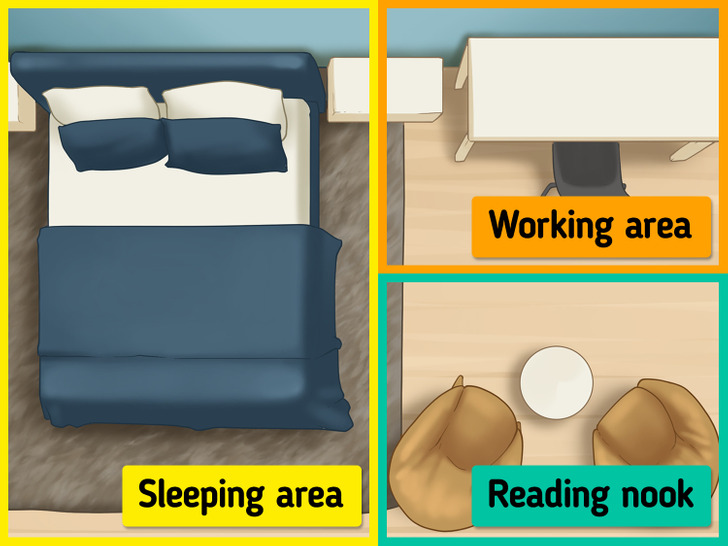 First, decide where the bed will be. Feng shui says that you should be able to see the door while lying in bed but that it shouldn't line up directly with it. That being said, just follow your heart, it's your bedroom after all.
From there, create small areas according to specific activities:
For example, add a small couch or some comfy chairs at the end of the bed, this will serve as a space to put your shoes on or just relax.
Another good option, if there's a window, is to place a chair and table near it to serve as a breakfast place or a reading nook while looking at the view.
If you like wearing makeup, get a bedroom vanity where you can store and apply your makeup while getting ready for the day.
2. Create a focal point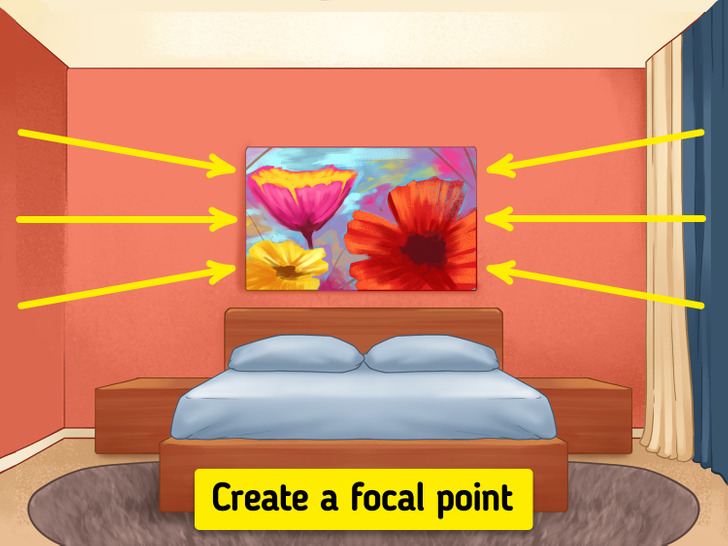 A focal point is the first thing you see when entering a room. It can be created using a special picture, a piece of art, or a dramatic piece of furniture, or it can also be an architectural feature of the room. There are several ways to create one:
3. Scale up your bed and furniture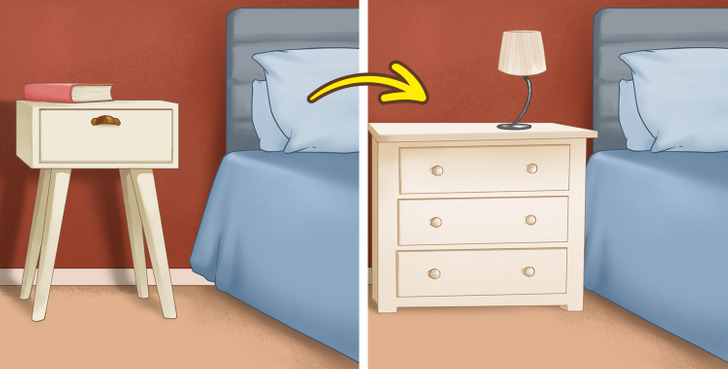 If you have a big bedroom, everything should be scaled to the size of the bedroom or it will feel even bigger. Let the architecture dictate your decisions:
Get a bed frame in a bigger size, besides having it serve as a filler for the bedroom, it has several advantages — a larger space to lie down will undoubtedly make your sleeping more comfortable, especially if you're tall or sleep with a partner.
Swap your nightstands for chests with drawers. Normal nightstands can look minute in a big bedroom or next to a large king-size bed, wider furniture will therefore ground and balance the space better. Besides that, you'll get more storage which is always a positive thing.

4. Play with patterns and color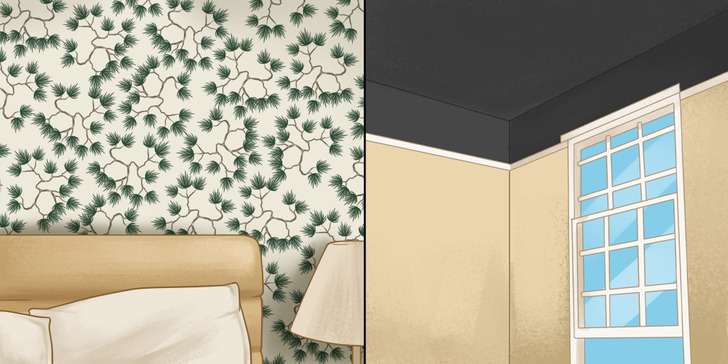 Darker colors can make a room feel smaller. Paint the ceiling a darker color than the walls, this will make it appear lower so the room feels cozier.
Paint the walls in a warm color. Warmer colors like terracotta, orange, red, or brown appear like they're moving toward us, this can help a huge bedroom to feel cozier and smaller.
A wallpaper with a visually complex pattern helps to make a large space appear smaller. Pick a complex wallpaper and put it on your walls, either on all of them or on one of them to create a focal point, as described above.
5. Use different textures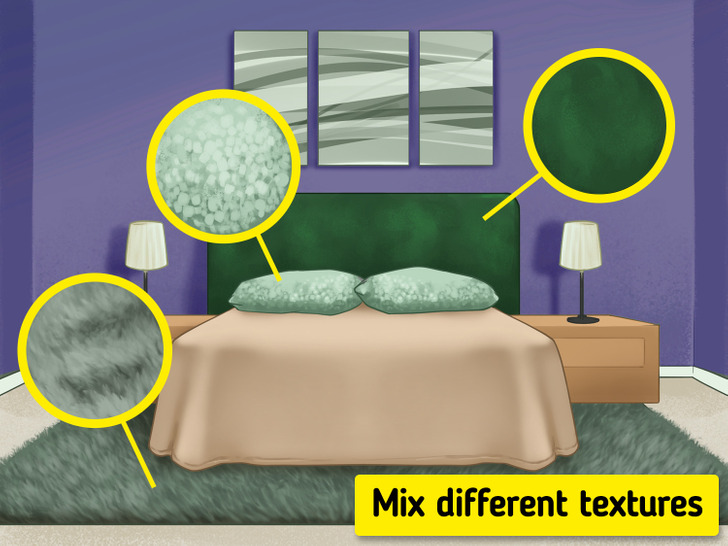 Adding texture can work well in a big bedroom since it'll help fill up the space. This means layering various materials, textures, and colors. Here are some great items to opt for:
A plush rug
A velvet headboard
Sherpa pillows
A linen sofa
A wool runner over another rug




CLICK to join a new online writing course given by the 5-Minute Crafts team!