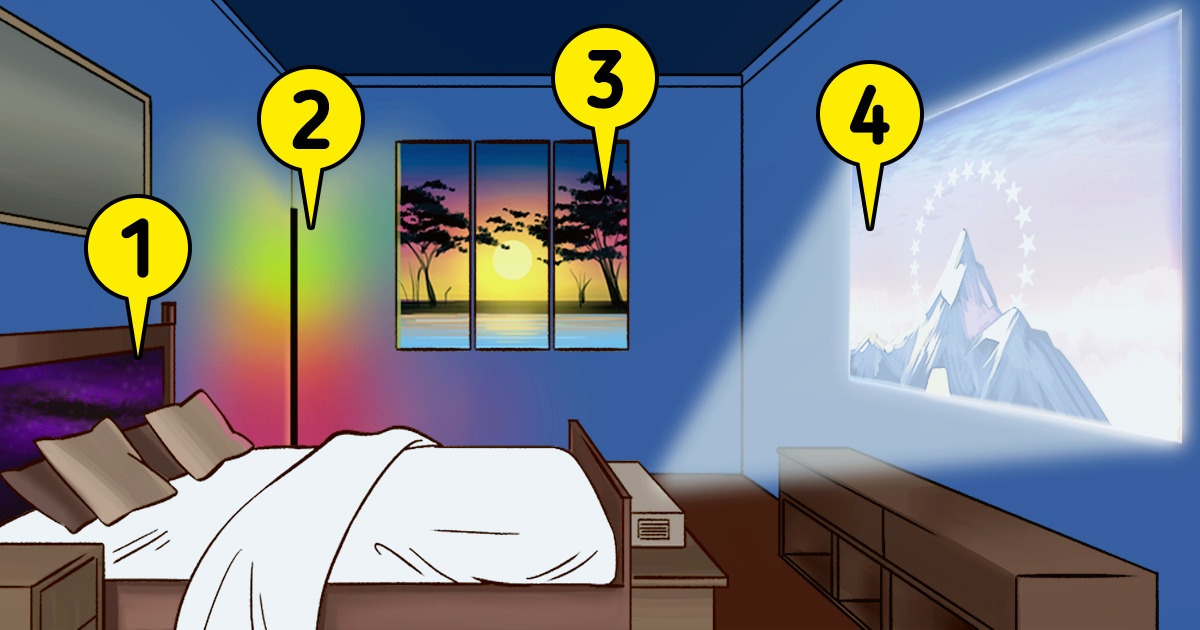 How to Decorate Your Bedroom
Giving your bedroom new aesthetics isn't as hard as it may seem. We at 5-Minute Crafts have 6 tips that will make it feel as if you're in a completely new place.
1. Pick artwork for your bedroom.
Any artwork you pick will influence the bedroom's overall aesthetics. You can choose to be playful with it, passionate, or peaceful, among other choices.
2. Use colorful LED lights.
Do it like this and you'll be able to set the mood however you please, whether your friends are over or you just want to watch a movie by yourself.
3. Replace your TV with a projector.
Sometimes, a TV can only clutter the wall. Instead, you can buy a projector and stream media right from your computer. You can project it on the ceiling, as well as on the wall, it's up to you.
4. Customize your headboard.
You can do this yourself either by adding patterned fabric to the headboard, a tapestry, or even painting it however you please.
5. Swap out your curtains.
A change in curtains will transform your bedroom in a matter of minutes. Look out for things like how much light you need and what color fits the rest of the room's decor.
6. Paint your ceiling.
Most people forget about their ceiling. You can paint it using a delicate color or a pattern to make your bedroom look even better.