How to Paint Tiles in Your Bathroom
We at 5-Minute Crafts found out how to paint tiles and made a step-by-step guide for you.

Important! Before you start, put on a breathing mask and gloves, and make sure the room is ventilated.
How to choose paint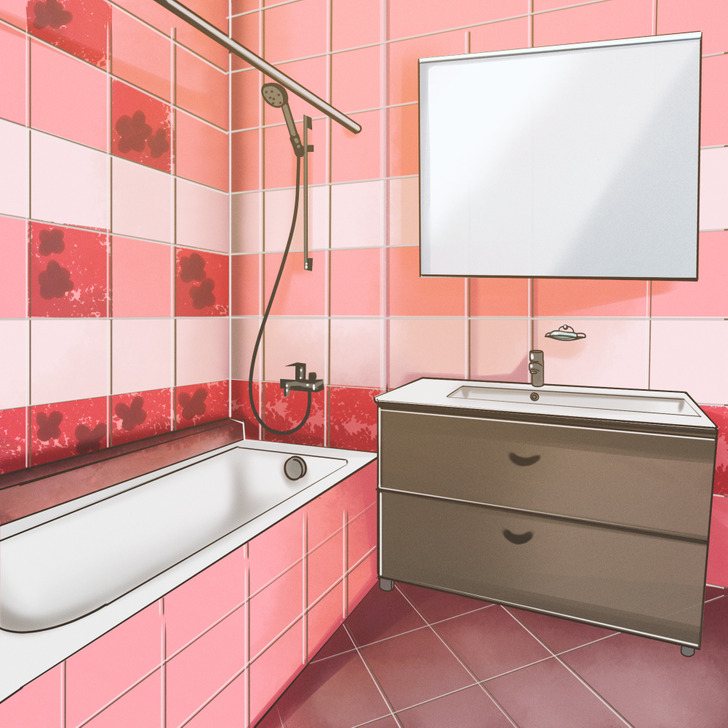 In order to choose the right kind of paint, you need to assess the conditions you're going to use the paint in. The walls in bathrooms should be able to resist a lot of humidity, water, temperature fluctuations, and cleaning with aggressive detergents.

That being said, all the materials you use should have these characteristics:
Resistance to temperature changes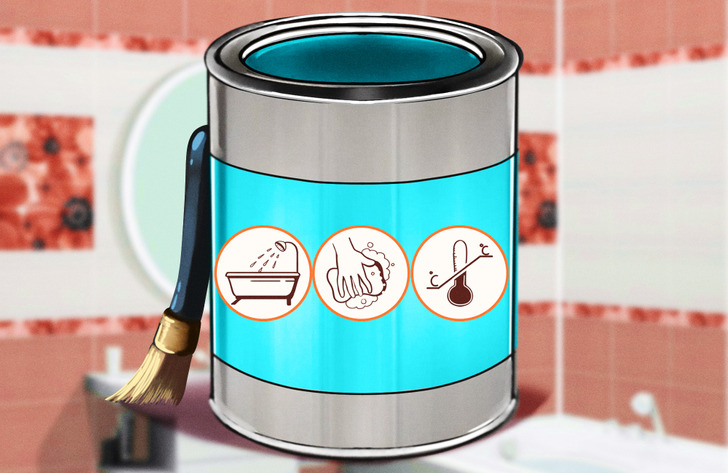 Preparation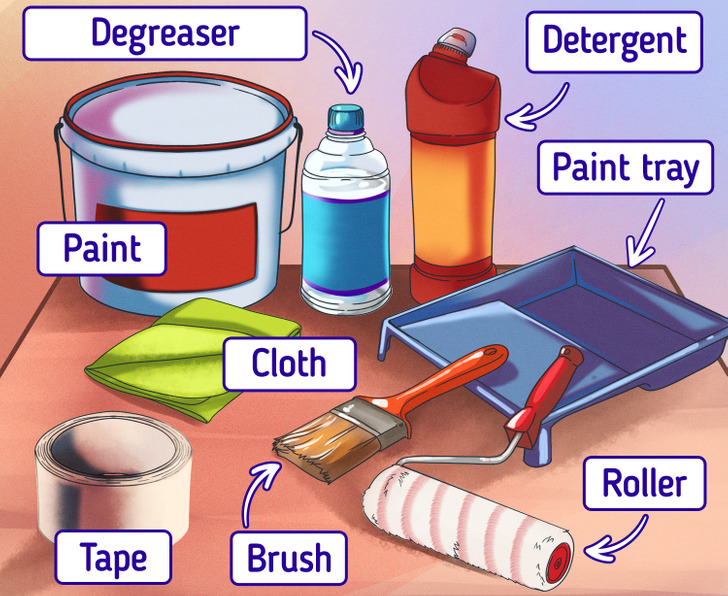 Aside from the paint, you will need the following items: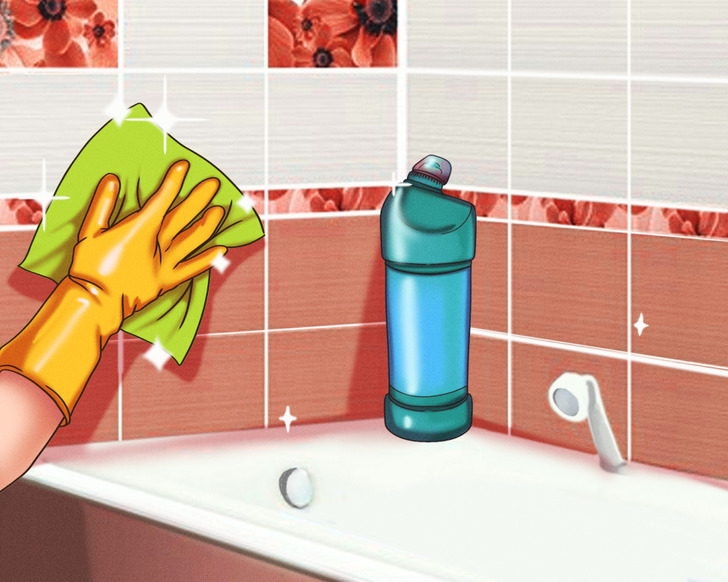 Remove everything from the bathroom, clean the tiles with a sponge and a detergent, wipe them with a clean white cloth, and dry them.
What to do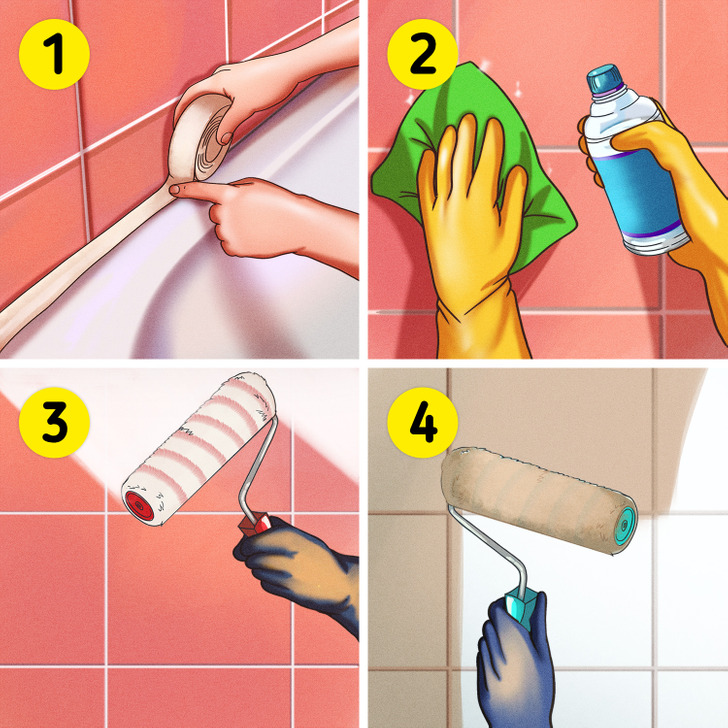 ✴️ Reminder: You can wash the painted surface only after all the layers dry and the paint hardens.