How to Distinguish a Toad From a Frog
Some animals look so much alike that they are often mixed up. We have already written how to distinguish an African elephant from the Asian one, a cheetah from a leopard, and a crocodile from an alligator. This time we are going to talk about another pair of doppelgängers — a frog and a toad.
5-Minute Crafts is going to tell you what the differences are between frogs and toads and what they have in common.
What is the difference between toads and frogs?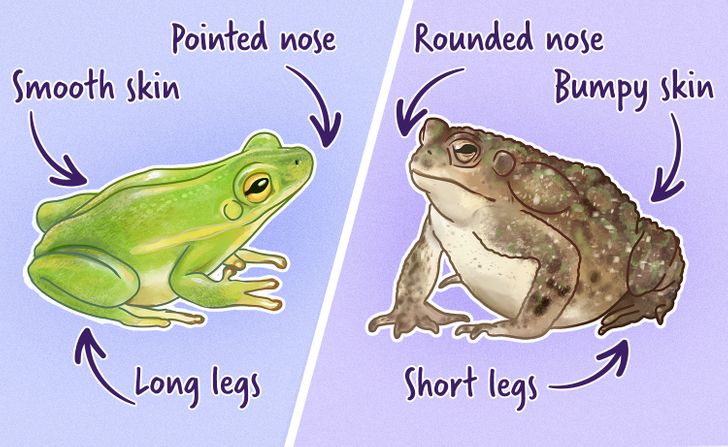 Here are the main differences between toads and frogs:
What toads and frogs have in common.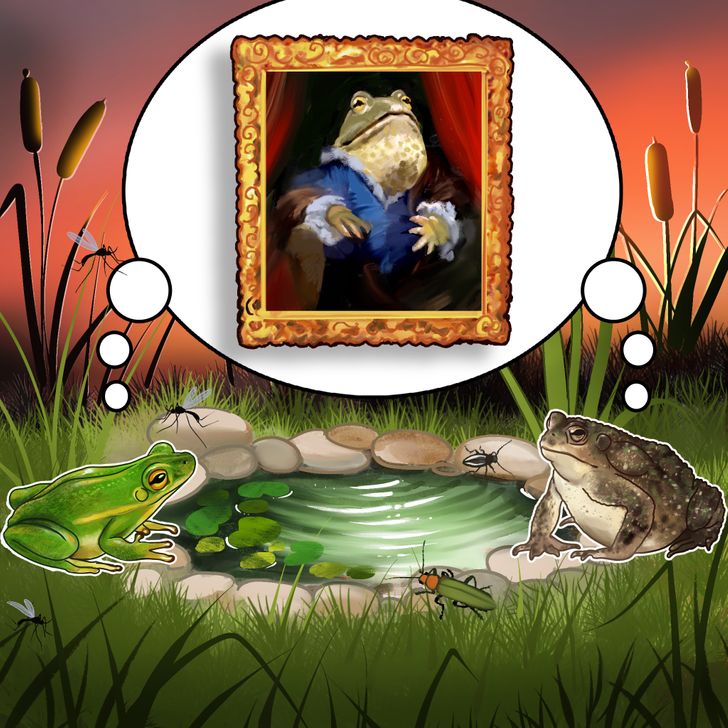 Despite all their differences, toads and frogs have many things in common:
They are relatives. Both toads and frogs are tailless amphibians belonging to the order Anura.
They have a similar lifestyle. Both toads and frogs, as a rule, are more active at night. Moreover, they choose the same time and place for breeding — both animals spawn in early spring in shallow water.
They have a similar diet. Both frogs and toads eat a lot of beetles, insects, and woodlice. The slight difference is that frogs also eat a lot of slugs and snails, while toads prefer ants.