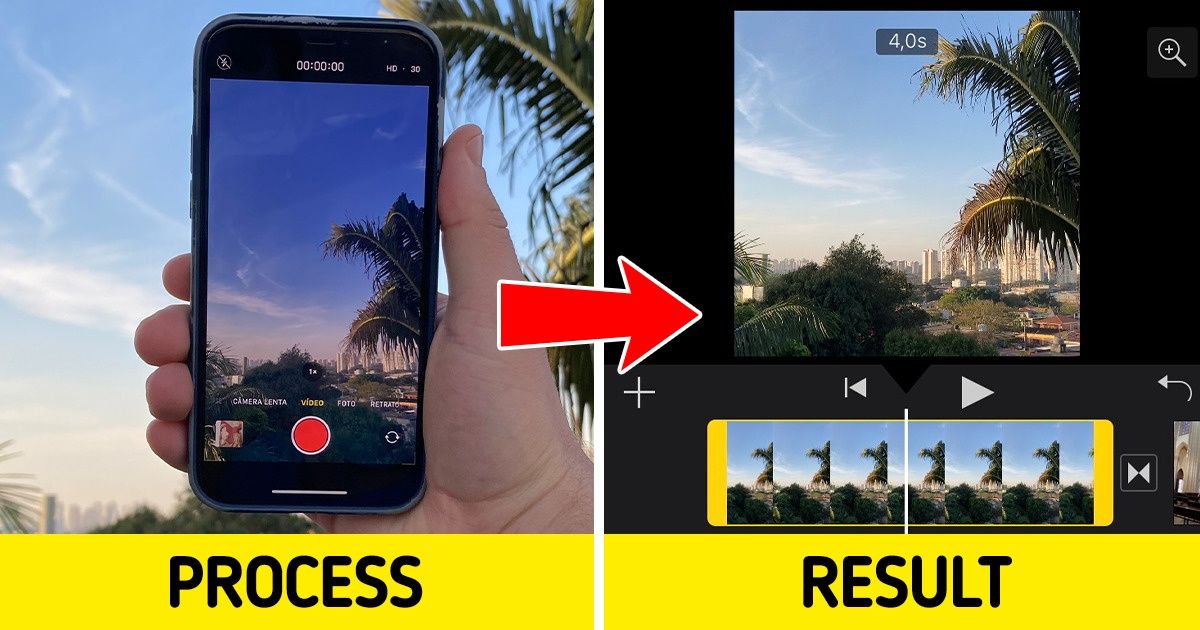 How to Make a Movie on Your iPhone
It's possible to be a filmmaker using only your iPhone. With that in mind, we at 5-Minute Crafts have prepared a quick guide that will help you turn your photos and videos into a movie that can be whatever length you desire.
Step 1
Step 2
Choose the photos and videos that you want to add to your movie by selecting them individually. Alternatively, you can add an entire moment to your new movie by clicking "Select."
If you want to choose others (photos and videos) that aren't showing in "moments," you can click where it says "Media" in the upper-left corner, and choose from that selection instead.
Tip: On the "moments" screen, you can touch and hold image thumbnails so that you can see their preview at a larger size, or even play videos.
Step 3
After you're done selecting what you want to include in your movie, click "Create movie" at the bottom.
Step 4
Rename your movie by tapping the name of the project, either after you click "Done" to finish it, or in the projects browser.