What Cashback Is and How to Use It
Cashback is when you get a percentage of what you paid for something back in your bank account. This option allows you a return of 1% to 30% on expenses depending on the terms of your bank and various cashback services.
5-Minute Crafts has reviewed experts' recommendations and is prepared to tell you what to pay attention to when choosing credit cards with cashback and how to use them.
The types of cashback
Cashback services collaborate with online stores and make a catalog with links. When you click on a link, the service tracks your purchase and returns you the percentage they promised. Usually, cashback is given in the form of money to your personal account in the service. When you save a certain amount, you can withdraw the money to a bank account or your mobile operator account. For example, if you click on a 10% cashback offer and buy something for $1,000, you can expect to get $100 back.

Bank cashback can be used when you get a bank card and use it to pay for anything. Different banks have different offers and can include the following:
Usually, bank cashback is a percentage of the expenses on your card. For example, you may buy food at a supermarket and pay with your card. Say you spend $100 and the cashback deal is 1%. This means you will get $1 back at the end of the billing period.
How to choose a cashback service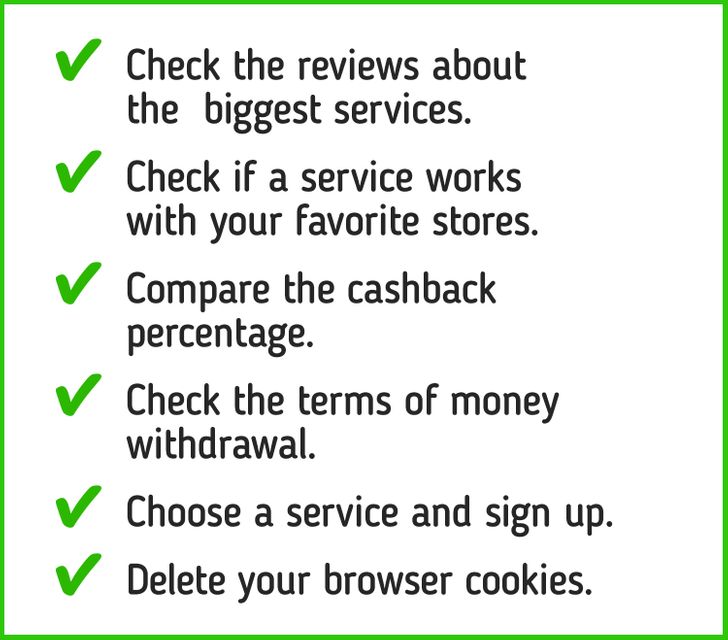 How to choose a bank card with cashback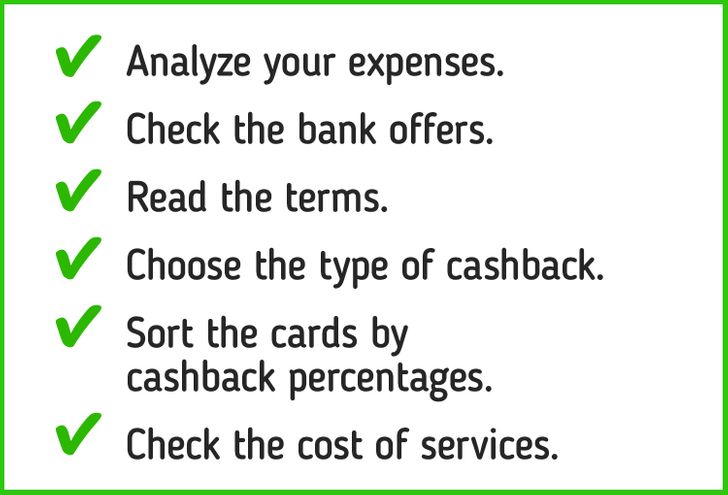 Useful recommendations
Combine cashback services and bank cards. Click on the links of the services and use the cashback cards to pay. You'll get more this way.

Pay for most of your expenses with a bank card. This way, you'll get returned some of the money you spend.

If you spend big amounts of money every month, it may be a smart idea to have several cashback bank cards if they have good offers for different categories. For example, one card may have good cashback options for gas stations and cafés while another card could offer cashback at supermarkets you frequent.