How to Choose the Right Fluid for Your Windshield Wipers
Today, there are a lot of fluids for windshield wipers in cars. Some manufacturers promise great results, others offer some new features and low prices. But not all fluids are equally good for your car.
5-Minute Crafts is going to tell you what to pay attention to when choosing the right fluid for your windshield wipers.
The advantages of special fluids over regular water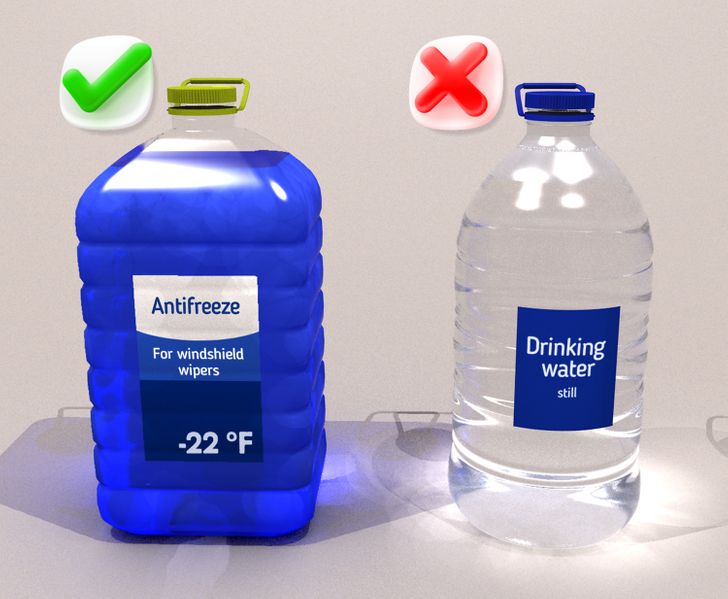 Using regular water to clean the windshield is cheap but it's not always a safe option. Especially when it's cold. At low temperatures, regular water will start to freeze inside the car which might lead to the damage of the washing system and the windshield itself.

Aside from that, when it's cold, water won't clean the glass well enough and will leave stains on it. At really low temperatures, the water will just freeze on the windshield impairing visibility.
Special fluids made for windshields can work effectively at low temperatures and ensure good visibility on the road, especially in rainy and snowy weather.
It's also important to note that germs actively reproduce in water. Some of them, such as Legionella can be dangerous for people's health. Alcohol that is added to special fluids prevents bacteria from appearing in them.
The characteristics you should consider when choosing a good wiper fluid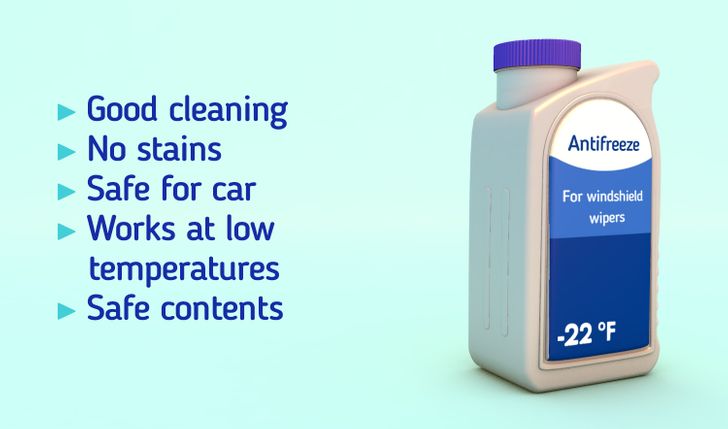 To make sure the fluid does its job well, it should have some important features:
What you should pay attention to when choosing a windshield wiper fluid