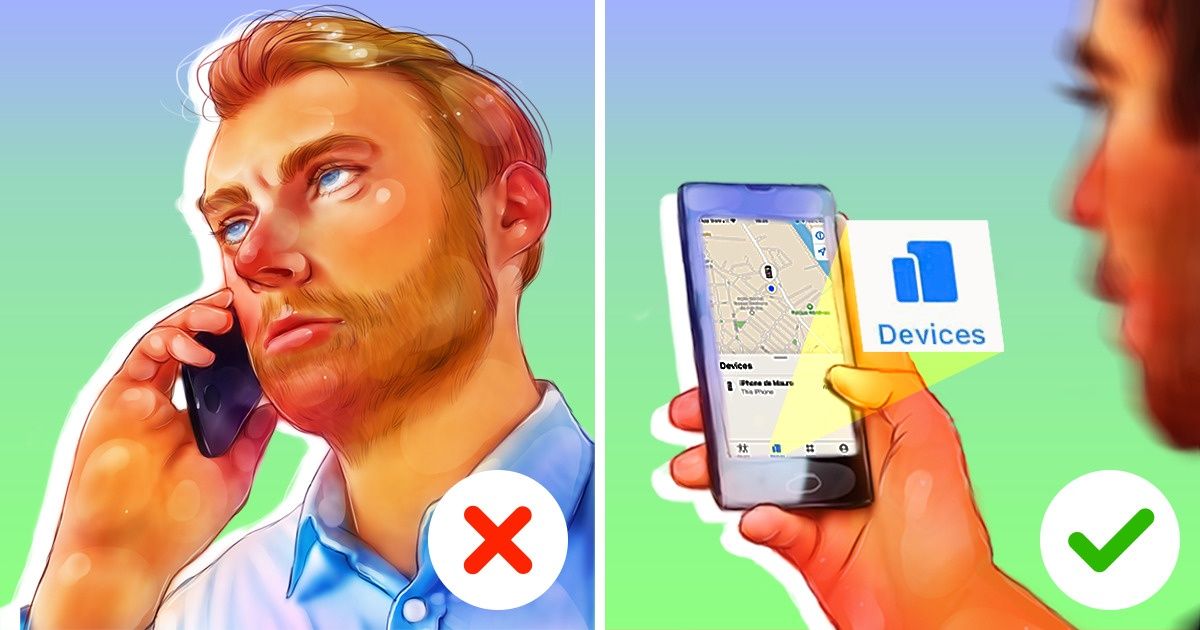 How to Find Your iPhone
Losing your iPhone doesn't have to feel like it's the end of the world. You'll still be able to track it down using a few tricks, such as using a computer or even someone else's phone, granted you've set up your "Find My" app beforehand. We at 5-Minute Crafts will help you prevent any mishaps.
1. Setting up
Step 1: First, you'll need to open "Settings" and click on your name.
Step 2
Step 2: Select the option, "Find My," and turn it on.
Step 3: On the same menu, turn on "Send Last Location." This will make your iPhone send Apple its location whenever its battery is very low.
Note: If you choose to turn this option on, all your Apple devices (AirPods, Apple Watch, etc.) will also have it on.
2. Finding your iPhone
Step 1: Open "Find My" in a device where you've signed in with your Apple credentials.
Step 2: If this isn't possible, you can also use someone else's device, as long as they belong to your family sharing group.
Step 3: Lastly, you can use any other mobile device or a computer to log in on iCloud.com/find and track your missing iPhone this way.
Step 4: If you decide to find your iPhone in the "Find My" app, you'll need to select "Devices."
Step 5: Now select your chosen device, and swipe up on the handle.
3. What each option means
If you think your device is close by, simply click "Play Sound" and your phone will play a chime sound.
Otherwise, click "Directions" to see where you might've left your iPhone.
If you really think you can't find it, select "Mark As Lost." For this to work, your iPhone will need to be connected to the internet.
As a last resort, you can choose to erase all of your personal data from the iPhone by clicking "Erase This Device." Still, if you end up finding it, you can always restore its data back from iCloud.
Note: You can also turn on the option, "Notify When Left Behind," and it'll alert you when you leave your iPhone behind by accident.