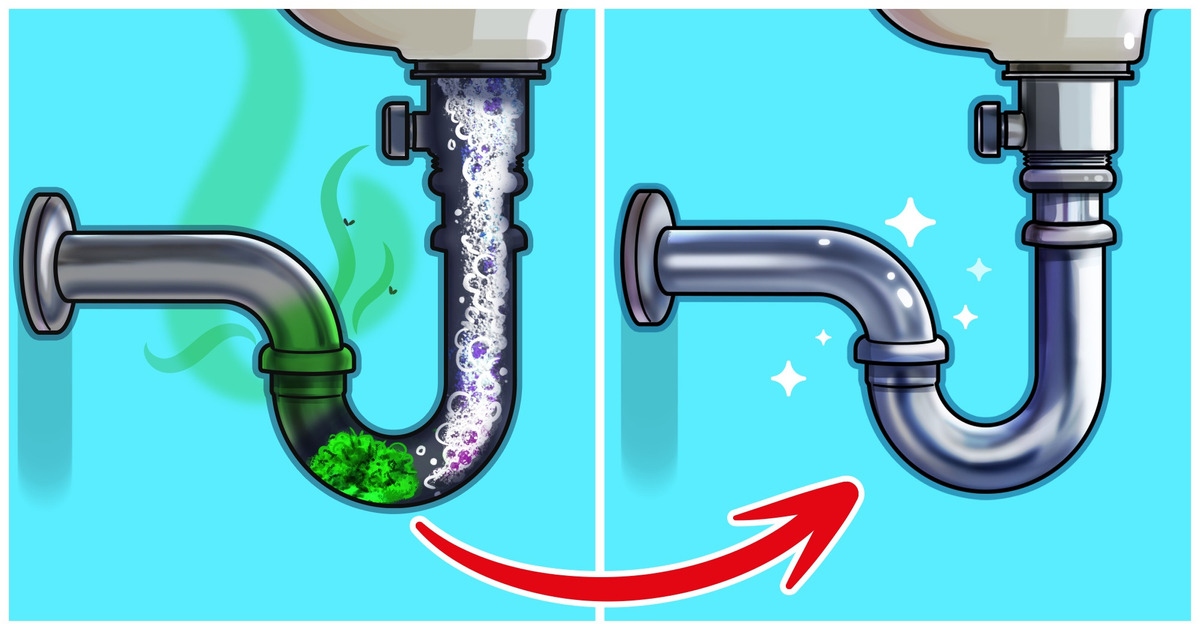 How to Get Rid of the Bad Smell in the Kitchen Sink
In order to prevent the smell in the drain from going into the apartment, people use the siphons the water goes through from the sink into the drain. They can be U-shaped also known as p-traps, bottles, or corrugated. Very often, clogs appear inside them and these are the sources of the bad smells.
We at 5-Minute Crafts are going to share some simple ways with you for how to get rid of the bad smell in the sink. And in the bonus, you will find out when you need to hire a plumber.
Way № 1: Baking soda, salt, vinegar, and boiling water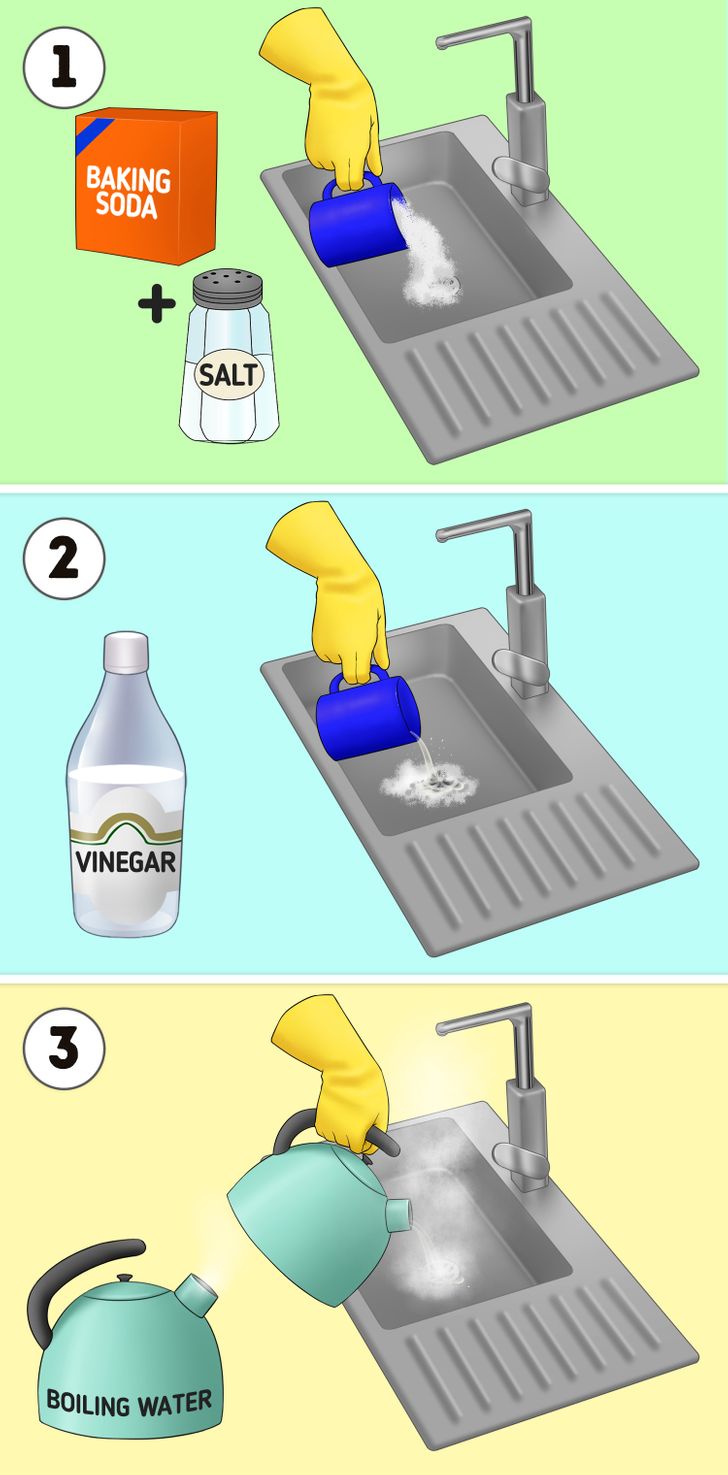 What you need:
1/2 glass of salt
1/2 glass of baking soda
1 glass of vinegar
What to do:
Put salt, soda, and vinegar into the drain one after the other.
Cover the drain for about 30 seconds.
Pour boiling water to dissolve the salt.
Way № 2: Citrus peel. You can use it if you have a garbage disposal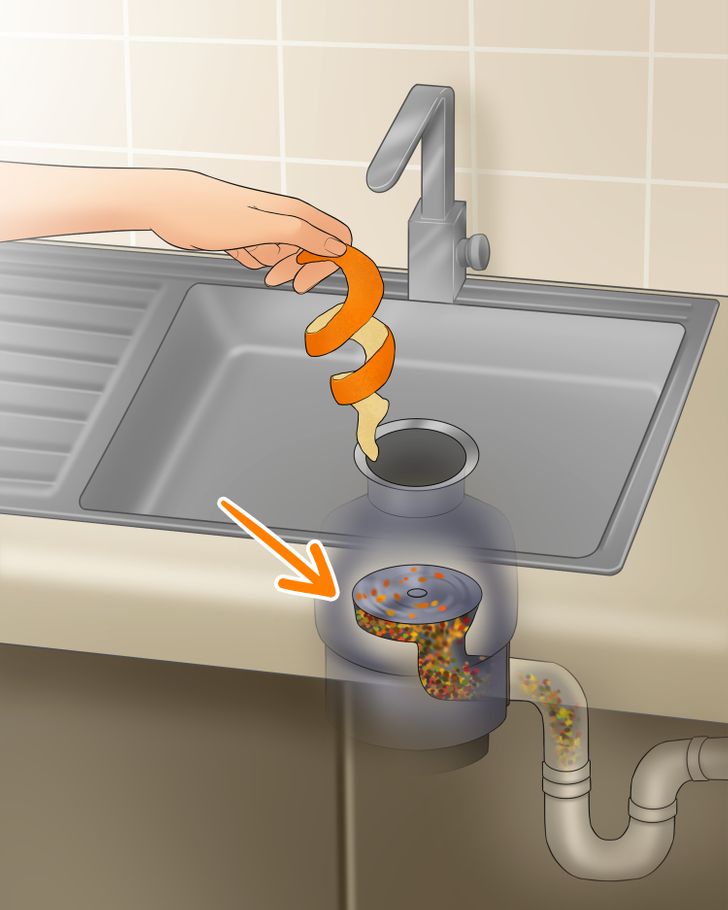 What you need:
garbage disposal unit in the drain
citrus peel
What to do:
Put the citrus peel into the drain.
Turn on the disposal unit for 30 seconds.
Way № 3: Baking soda, essential oil, boiling water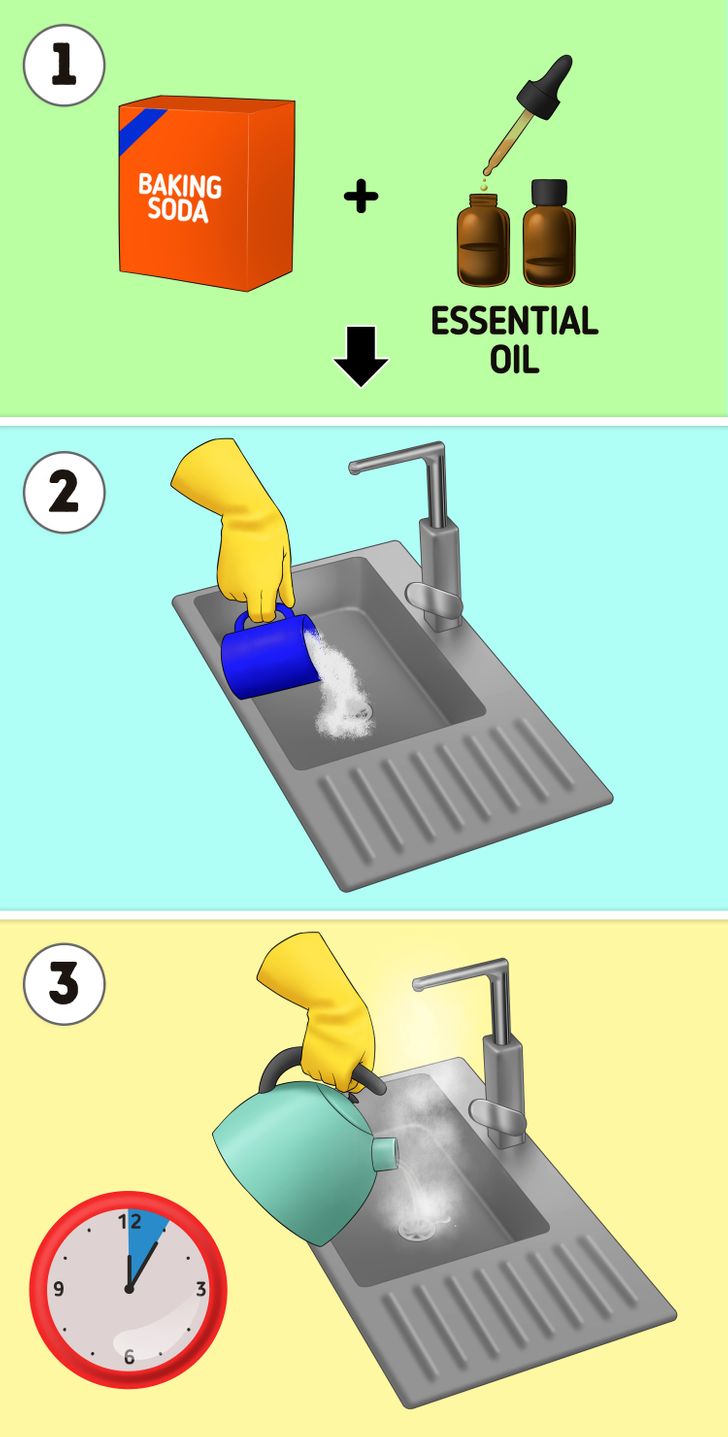 What you need:
baking soda
essential oil
boiling water
What to do:
Mix baking soda with 1-2 drops of any essential oil.
Put the mix into the drain and leave it there for 5-10 minutes.
Add boiling water.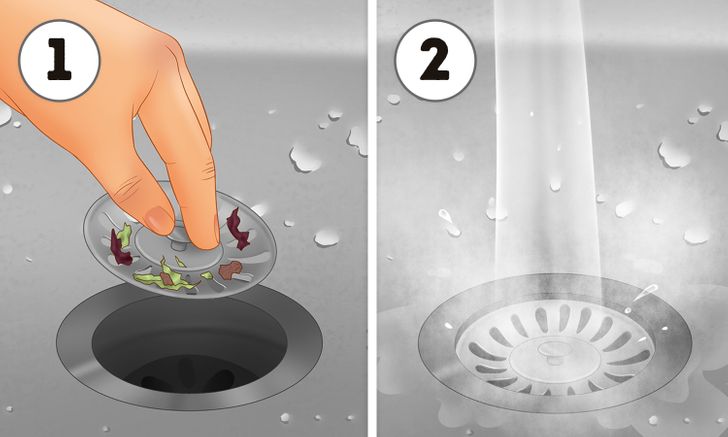 What you need:
What to do:
Remove the grate from the drain.
Remove all the trash.
Wash the grate with hot water and soap.
Put it back.
Bonus: When the kitchen sink requires a plumber