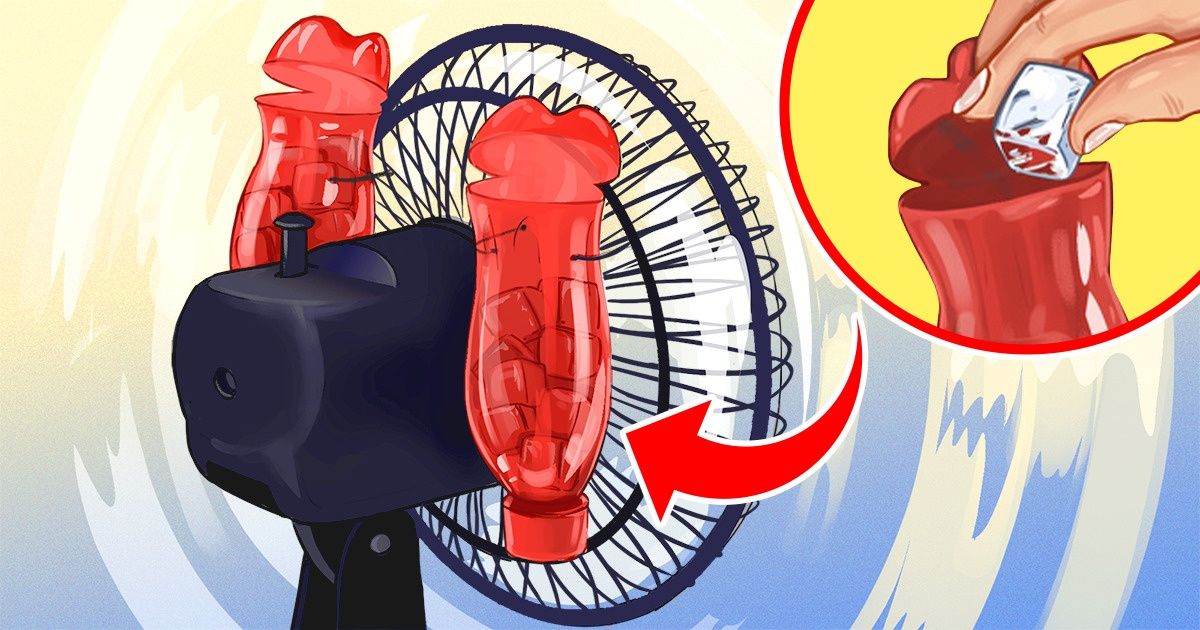 How to Make an Air Conditioner
On extremely hot days, a fan by itself simply isn't enough. With that in mind, we at 5-Minute Crafts will teach you how to make it feel just like an air conditioner.
You'll need
Step 1
With a knife, cut the plastic bottle around the bottom, but not all the way, so it creates a sort of lid.
Then, make small holes all around the top of the bottle, under the line you just cut.
Do this for both bottles.
Step 2
Slide a piece of wire through 2 holes right under where you cut the bottle.
Afterward, slide the bottle's wire through the fan's teeth, and attach it upside (bottle cap down) by tying a knot.
With another piece of wire, tie a knot from the fan's teeth to just before the bottle's cap.
Cut the extra amount of wire that might be sticking out.
Do this for both of the plastic bottles.
Step 3
Open the lid's you've created for your plastic bottles, and put ice cubes inside them.
Start the fan, and enjoy the cool air.
5-Minute Crafts gets commissions for purchases made through links in this post.