How to Save Money When You're a Student: 16 Ways
While student life revolves mainly around classes, exams, and socializing with other students, this is also the moment in which most people acquire a certain degree of financial independence that invites them to learn how to manage their money for the first time in their lives.
Because we know that it can be challenging sometimes, 5-Minute Crafts prepared a compilation with a few tips that could help you save some money.
A. At home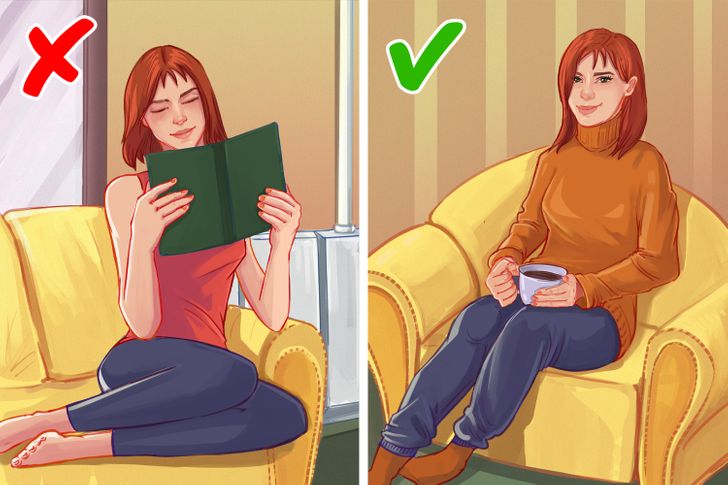 Cut expenses at home: Some useful tips include installing energy-saving bulbs, turning off lights when you leave the room, putting on extra clothes instead of turning on the heat, and unplugging gadgets when you're not using them to save some cash on electricity. Toilets, for example, use lots of water per flush so putting a brick in your toilet tank can help you save some water and money as well.
Pay your bills on time: Late payment fees could very quickly become a big issue, so it's important to make sure you pay your bills on time no matter what. It often helps to keep a record of payments so that you can plan ahead. In any case, if you're struggling to pay your bills, don't just ignore the problem, because it will only get worse.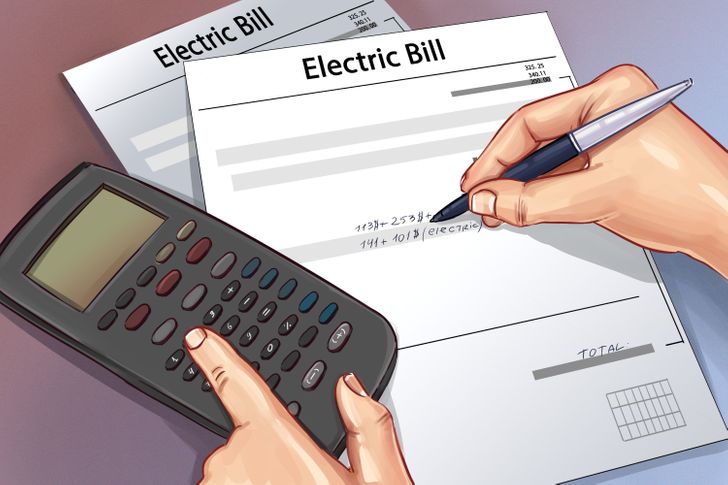 Check your bills regularly and compare prices: Not only will this help you spot any mistakes, say, if your bills rise and fall in a weird way or so, but you might actually save hundreds by moving to a better deal. Spending an evening comparing the cost of your gas or electricity might not be the most fun thing to do, but switching companies is fairly simple as long as you're not tied into a contract with exit fees.
Furnish your home for free: Depending on where you live, it might be better to look for furnished rental properties to avoid having to buy (and later on move) furniture and appliances. But if you have to rent an unfurnished place or if you need a specific piece of furniture, you might want to try freecycling. There are specialized sites like Gumtree Freebies, Freecycle.org, and Preloved where you can find lots of things and eBay often has very cheap stuff too.
B. At the supermarket
Choose your time wisely: Going to the supermarket when you're hungry or when you just received your paycheck or student loan payment is never a good idea because you might end up buying more than you need. But aside from that, the best bargains are often available later in the day, an hour or so before closing time. That's because all the items that go out of date the following day will be heavily reduced so the shop can get rid of them.
Become a vegetarian for 2 days a week: Cheese and meat are some of the things that you don't realize are expensive until you have to buy them yourself. Cutting back on meat by going vegetarian (or even vegan) for a couple of days a week could help you save some money.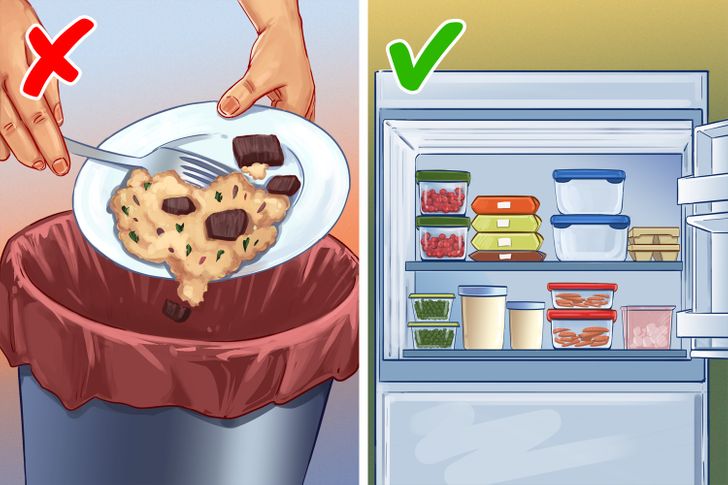 Stop wasting food: The average U.K. household throws away around £500 worth of uneaten food a year. Planning meals before going to the supermarket can help you cut back on that, as well as freezing food. Freezing leftovers, on the other hand, is also a good way to spend less as you can use them, later on, to have as a snack or even a whole meal.
Shop the world food aisle: Depending on the supermarket you go to, things like rice, spices, and sauces are often cheaper at the world food section. In fact, you could save up to 75% on these compared to their domestic equivalents, not because the quality is bad, but because these brands are often not as popular.
C. When going out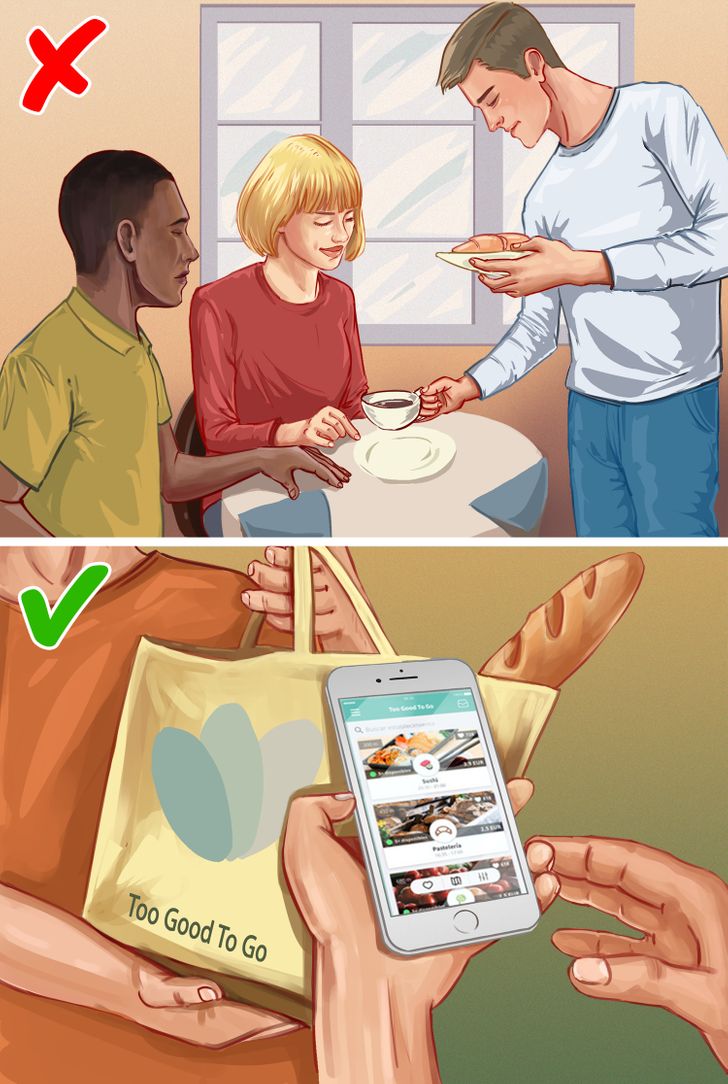 Get discounted food from restaurants: Apps like Olio and Too Good To Go let restaurants and cafes sell their additional stock at a lower price, the downside being that you can't really choose what you'll get. The idea is for you to take the food to go instead of sitting in a restaurant or going to the supermarket.
Get cheap movie tickets: Getting your timing right can once again pay off. Some big chains offer discounts of up to 20% on tickets for screenings at off-peak times. These discounts may vary depending on the theater you go to and the country you live in. If you can't get a discount, as a rule of thumb, independent cinemas are a cheaper option, so you might want to keep that in mind.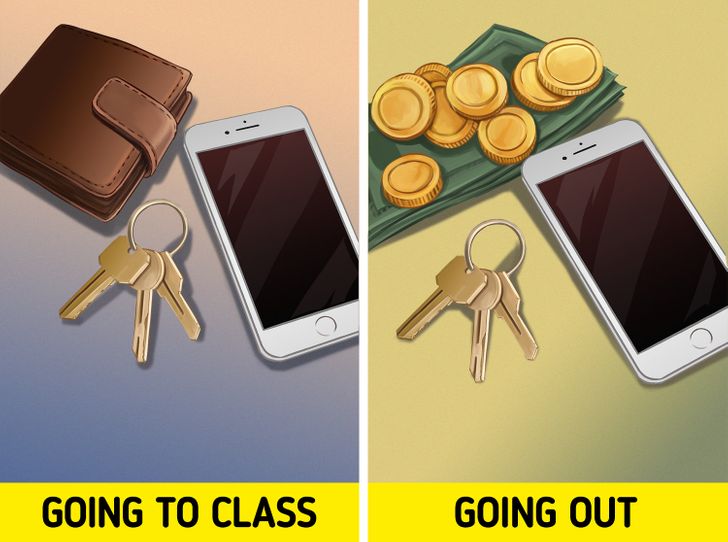 Leave your credit card at home: If you don't take your credit card with you but instead you only take cash, on a night out, you can be sure you'll never go over budget. You just have to make sure you have enough money to get back home.
Get a discounted drink from a coffee shop: Making your own coffee at home is always the cheapest option. However, some big chains like Starbucks, Costa, Pret, or Nero sometimes offer extra loyalty points for people who bring their own reusable cups when they buy a drink at their cafés. Sometimes they even give discounts on their drinks.
D. When buying something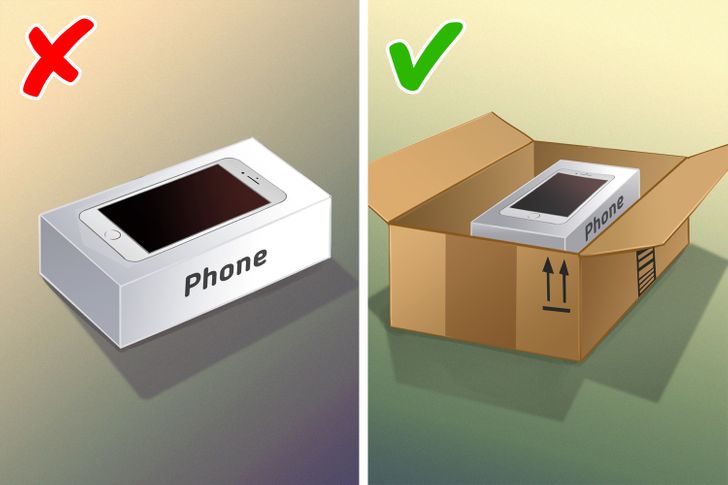 Check Amazon Warehouse deals: You can get almost anything for less in the Amazon Warehouse, but the offer varies a lot and your item might not be available at all times. Still, you'll find heavily discounted goods there that typically have been returned by other customers. This comes with the added advantage that, in most cases, you still have the same consumer rights if the item isn't working properly.
Always compare and track prices: Take the time to compare prices of the items you want to buy in different stores and online. There are actually specialized sites like Idealo or camelcamelcamel that can help you do that by tracking prices over time. Some of them can even tell you if a particular good will be cheaper in a few days.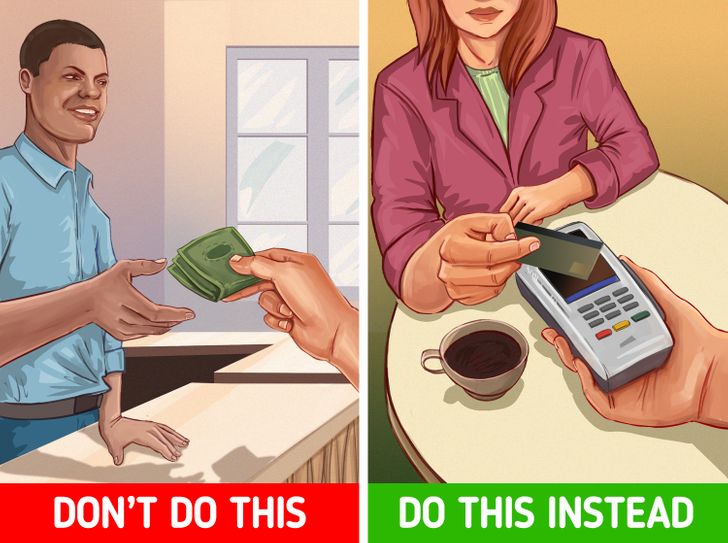 Don't pay to withdraw your own cash: Depending on where you live and the bank where you opened your account, you might be charged for withdrawing cash. Typically those charges seem low (for example, £2.50 in the U.K.) but unless you really need the cash right away, paying by card is better.
Sell instead of buying: There are plenty of stores, websites, and apps like Facebook Marketplace where you can sell your used clothing, furniture, or tech items.