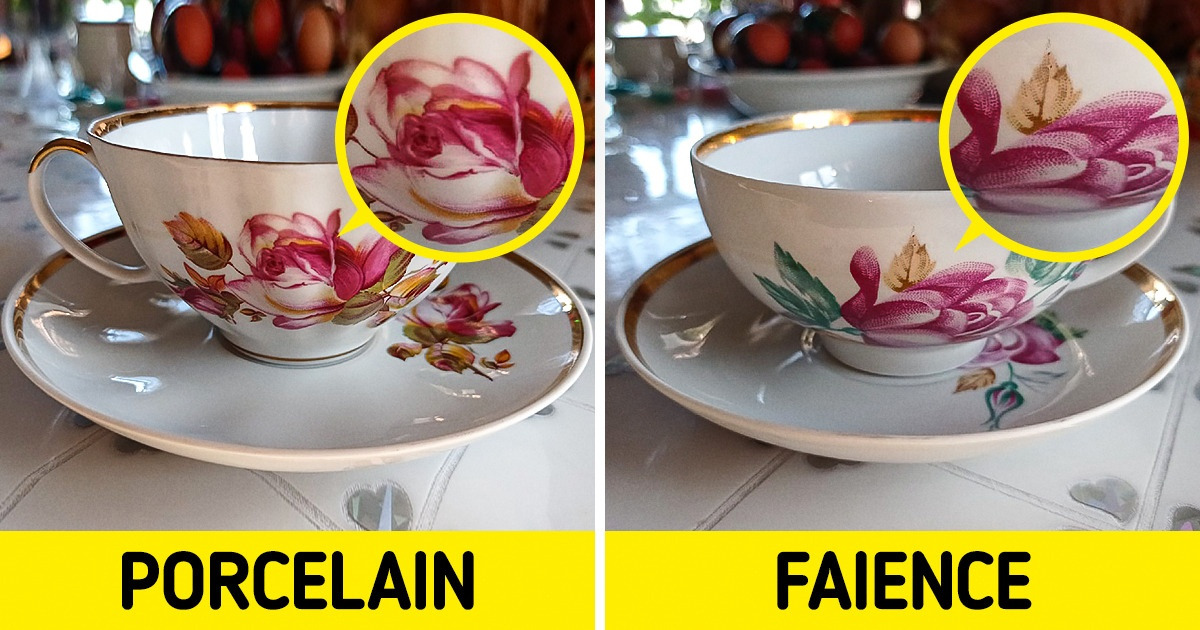 The Difference Between Faience and Porcelain
Faience and porcelain are types of ceramic materials that look very much like each other and have similar production processes. But it's not easy to tell them apart if you don't know some nuances.
5-Minute Crafts knows a few ways to tell faience apart from porcelain.
What faience is
Faience is a type of ceramic covered in a thin, non-transparent glaze. Faience contains silica, alkaline salts, minor amounts of lime, and a metallic colorant. During the production process, an item is fired in an oven at 1,830°F, twice. First, the item is fired without the glaze. After that, it's dipped in glaze, dried, painted, and then fired again.

The production of faience and porcelain is very similar. But faience is far less thick than porcelain. It's also not as white and transparent as porcelain.
What porcelain is
Porcelain is a ceramic that generally includes materials like kaolinite. Just like with faience, porcelain items are also fired twice. First, an item is fired, then dipped in glaze, painted, and fired again. The temperature is usually higher at 2,200°F to 2,600°F.
How to tell faience from porcelain